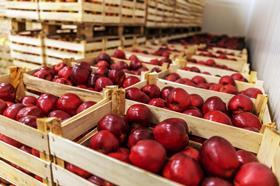 The World Apple and Pear Association (WAPA) has released the first apple and pear stock figures of 2022, with year-on-year European apple stocks increasing by 5.1 per cent for January to 4.31m tonnes.
The increase was mainly driven by Golden Delicious (up 19.5 per cent), Jonagold (up 15.8 per cent) and Gala (up 15.7 per cent), which compensated for the decrease in several varieties, most notably Granny Smith (down 12.5 per cent) and Cripps
Pink (down 11 per cent).
European pear stocks decreased by 18.2 per cent to 661,587 tonnes, WAPA outlined, mostly because of the large decrease in Italy.
In the US, apple stocks as of 1 January 2022 stood at 1.67m tonnes, down 2.7 per cent when compared with 2021, while US pear stocks reached 190,192 tonnes, up 24.8 per cent.