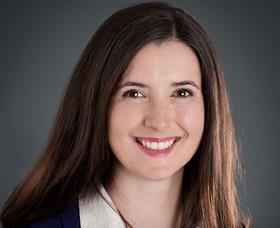 The United Fresh Produce Association (UFPA) has announced the promotion of Dr Jennifer McEntire to the position of senior vice-president, food safety and technology.
McEntire joined the association four years ago, bringing an extensive background in food safety, regulatory issues, and association management to the United Fresh team.
"Jennifer's unique skills have proved a perfect match for the produce industry, bringing deep scientific knowledge, common-sense solutions and a personal ability to connect with members," said United Fresh president and CEO Tom Stenzel. "Jennifer has grown both the portfolio of food safety services and offerings to our members, and has established trusted and respected relationships with regulatory and academic leaders at every level.
"Jennifer's extensive network and long history of collaboration and engagement with diverse groups of stakeholders has proven to be an asset to United Fresh and the entire produce industry," he added.