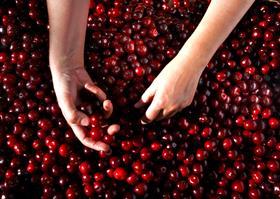 The Regulatory Council for the Protected Designation of Origin Cerezas del Jerte (Jerte Cherries) has stepped up controls on its Picota cherries in order to avoid fraudulent sales of the red fruit.
It has issued a press release appealing to consumers to look for the seal and quality label when buying the fruit.
The president of the regulatory Board of the PDO Cereza del Jerte, Emilio Sánchez, stated that "all fraudulent sales purporting to be Jerte cherries, will be sanctioned as required by the law".
Several varieties of cherry are produced in the La Vera and Ambroz districts of the Jerte Valley, of which the five best are covered by the Jerte Cherries PDO.
Of these the Picota is the sweetest –and the only variety that is picked from the tree without its stalk.
"You have to be very careful not to buy cherries from which the stalk has been removed in order to make consumers think that they are Picota cherries, as this creates a lesion in the skin through which germs can pass," the director of the regulatory board, Pilar Díaz said.
According to Sánchez, the 2019 season has got off to a slow start. He noted that some early varieties had been negatively affected by rain, although the wetter conditions would benefit Picota cherries.