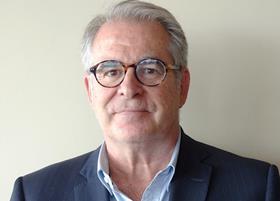 Jordi Valls has been appointed as the new managing director of Barcelona wholesale market complex Mercabarna. He replaces Josep Tejedo, who has been leading the market's management since 2012.
Valls's career spans both the public and private sectors, having served as Mayor of Manresa, Minister of Labour and Industry in Catalonia's regional government and president of Barcelona Port Authority. More recently he was CEO of the Suez Group in Mexico.
Tejedo announced his departure from the company in July, to pursue new professional projects in the world of consulting. During the more than eight years that Tejedo has been at the helm of Mercabarna, the wholesale market has positioned itself as the main food hub in the Mediterranean and one of the most important export markets in Europe.

Tejedo has been instrumental in promoting training, innovation, food start-ups, as well as overseeing the modernisation of Mercabarna's infrastructure, especially the central markets for fruit and vegetables and fish.
Vall ssaid one of his priorities in his new role is to increase the services provided to the companies housed within the market so that they enhance their competitiveness by keeping abreast of new trends, finding new business opportunities, promoting innovation and investing in the digitalisation of food processes.
Mercabarna will play a significant role in next year's celebration of Barcelona being named as the World Capital of Sustainable Food. November marks the opening of the new Biomarket, the first wholesale market in Spain dedicated exclusively to organic food, while efforts to promote local products and healthy habits among the child population are ongoing.

Mercabarna will also focus, among others, on projects to combat food waste, such as the new UPC-Mercabarna Chair, the expansion of collaboration with the Food Bank or the launch of the Center for Food Use.