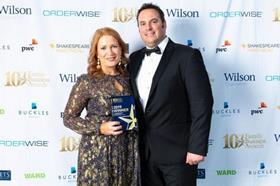 Jupiter Group has announced that as part of its annual BRCGS (Brand Reputation through Compliance Global Standards) audit, it has been awarded the highest available grade of AA.
The company said the annual audit is a key part of its ongoing commitment to provide safe and high-quality food products, enabling it to continue to satisfy the growing demand for its prepared fruit through its custom-built facility with bespoke lines created to maximise efficiency.
Jupiter technical director Cristian Metzger commented: "I am delighted with the result of our latest BRCGS audit, that saw us retain our AA grading.
"It is a testament to the continued hard work from our technical and production teams to ensure that we achieved the highest possible grade, with only two minor non-conformances.
"It is a superb result for us as it confirms to our stakeholders that our production operates to a globally recognised standard for food safety.
"We look forward to continuing our high standard of production and maintaining the maximum level of food safety for our clients and customers."
BRC Global Standards aim to assure the standardisation of quality, safety and operational measures to make sure that manufacturers comply with legal obligations and provide protection for end consumers.