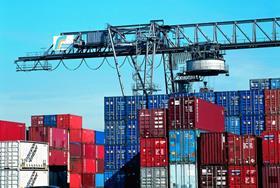 The Kuehne and Nagel Group has enjoyed a positive start to 2018, reporting on 'considerable increases' in EBIT and earnings for the three-month period.
According to the logistics specialist, net turnover climbed 13.1 per cent through the quarter, up to CHF4.86bn, while gross profit grew 11.8 per cent to CHF1.8bn.
EBIT rose to CHF236m from CHF209m in the opening quarter of 2017, growth of 12.9 per cent, while overall earnings for the period climbed 11.5 per cent to CHF184m.
"We have made a successful start into the business year and achieved clear increases in volume across all business units,' said Dr Detlef Trefzger, CEO of Kuehne and Nagel International AG. 'Building on this growth combined with further productivity improvements we were able to considerably increase our results in the first quarter.'