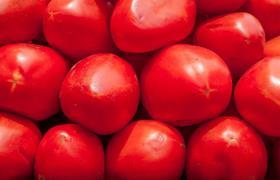 Kenyan fresh produce exporters are enjoying strong demand in the European market, thanks in part to a greater level of interest primarily among retail buyers in Russia.
According to sources in the country, several European supermarket chains from countries including Germany, Italy and the Netherlands have identified the country as an important source of products including tomatoes and mangoes.
Meanwhile, a trade agreement signed recently by a group of East African countries and Russia looks set to underpin a growing bed of support in that particular market.
John Kamau, a Kenyan exporter, told Eurofruit that additional volumes would be required to supply retail sourcing programmes in Europe this year.
"We are in talks with supermarket chains and the talks are very encouraging. They have asked us as exporters to sell them at least a total of 5,000 tonnes of both mango and tomato each year," he explained.
Among the supermarkets looking to secure more produce from Kenya, he said, are the Russian chains Kopeyka (now part of the X5 Retail Group), Magnit and Lenta, as well as the Russian arm of French company Auchan.
"We hope to reach a deal by July. Russia and several African countries including Kenya signed a deal to increase exports recently and more deals are soon to come."
Kamau added: "Supermarket chains in Germany, Netherlands and Italy have also contacted us, so there is a bright future for Kenyan exporters."