Logistics group satisfied with Q3 results despite ongoing challenging market environment
Kuehne and Nagel has reported on its results for the third quarter (Q3) and first nine months of the year, delivering what it described as a 'good performance' despite difficult economic conditions.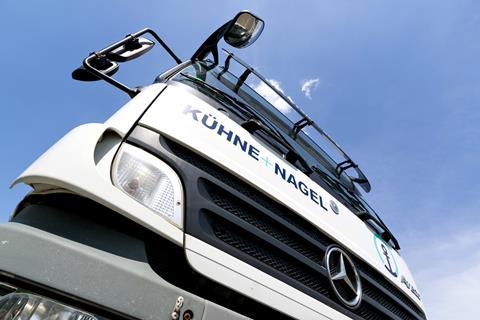 Net turnover for the quarter fell 46 per cent to CHF5.4bn, with EBITDA down 42 per cent year-on-year to CHF640m and earnings falling 53 per cent to CHF321m.
"The Kuehne+Nagel Group performed well in the third quarter of 2023, even though the hoped-for economic recovery failed to materialise," said Stefan Paul, CEO of Kuehne+Nagel International.
"We gained market share and secured our yields," he continued. "We achieved important successes in the implementation of the strategic Roadmap 2026, particularly in the area of renewable energy and in the growth markets of Asia.
"In the final quarter of 2023, we will continue to focus on cost control, which is firmly embedded in our corporate culture."
For the January-September period, net turnover dropped 41 per cent on 2022, down to CHF18.2bn.
EBITDA for the nine months slid 42 per cent to CHF2.16bn, and earnings came in 49 per cent lower at CHF1.18bn.