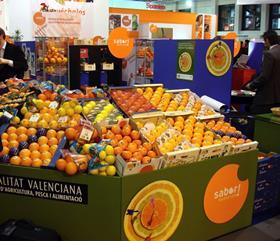 The discovery of a suspected case of HLB in southern Portugal has put Spain's citrus industry in a state of high alert.
A committee of experts from the Polytechnic University of Valencia and the Valencian Institute of Agricultural Research (IVIA) was due to meet on Monday to come up with a suggested response to the latest threat ahead of a national meeting due to take place later this month.
Last week's outbreak –which has yet to be officially confirmed – prompted Portugal's agriculture ministry to order the immediate uprooting of the affected 1.5ha farm in the locality of Alcantarilha in the Algarve, in accordance with the emergency protocols established to deal with the disease.
Producers in Valencia, Murcia and other regions of Spain have asked the authorities to tighten controls and increase inspections and be extra vigilant for the African citrus psyllid which transmits the disease.
They are calling for a phytosanitary cordon to be established around any area in which the pest is found, as was the case in Galicia and in northern Portugal some months ago, and for EU controls to be tightened to prevent consignments affected by the disease from being imported into Europe.