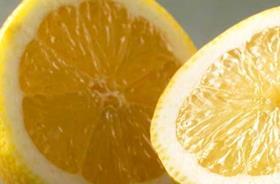 Spanish lemons suppliers are facing a challenging market as the second wave of the coronavirus pandemic tightens its grip on Europe.
With much of the hospitality industry closed or operating under restrictions, sales through the wholesale channel continue to be severely disrupted.
However, retail sales are holding up relatively well, albeit under considerable pressure on prices.
José Antonio García of Ailimpo said supermarkets were being "excessively aggressive" with regard to price.
Markets are well supplied this season thanks to a 14 per cent increase in Spanish Fino production and good availability of competitively priced Turkish lemons due to the devalued Turkish lira. Producers remain hopeful, however, that demand will pick up in the coming weeks so that markets don't become oversupplied.
"The market is still profitable, just less profitable than in previous years," García told Fruitnet.
"Growers without GlobalGAP and GRASP certification who have failed to adapt to this new landscape will have fewer and fewer options to sell their crop and eventually be forced out of the market."
His comments came as agricultural union Asaja-Murcia called for the government to intervene to help struggling producers.
Secretary general Alfonso Gálvez Caravaca warned that many small producers and family businesses could disappear unless they received urgent financial assistance.