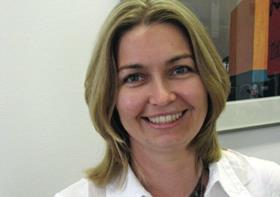 Liann Jones, former European field manager for the Chilean Fresh Fruit Association, has departed her current role as head of European marketing for perishables logistics provider Damco.
Having spent just over a year at the Danish company, working from the Netherlands, Jones has returned to her native South Africa following 13 years living and working in Europe.
From her new base in Johannesburg, she is set to work as research project manager for the South African Table Grape Industry (SATI).
Jones spent five years at the Chilean Fresh Fruit Association, working to develop promotional strategies and campaigns for the South American country in European markets.
Prior to August 2006, she was category development and marketing manager at fresh produce sourcing group International Produce, now a fully integrated part of the Walmart-owned British retailer Asda.