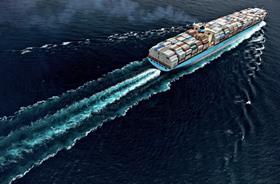 AP Moller-Maersk has revealed improvements to its network between Europe and the Middle East and Indian subcontinent (West Central Asia), as it looks to enhance reliability while building a network that helps customers with more resilient and agile supply chains.
The updated network will connect more cargo via the Maersk hub in Colombo (Sri Lanka), allowing customers to do consolidation from different origins and better connect their cargo from both Asia and West Central Asia.
Furthermore, by better linking the Middle East to key Maersk hubs in Europe, customers will be provided with additional flexibility and agility to move cargo between different markets.
"To meet changing customer needs, we have reviewed our service network and identified opportunities to create new solutions for how we connect Europe and the Middle East and Indian ubcontinent region,' said Johan Sigsgaard, head of Europe and Middle East trades at Maersk. 'Through increased flexibility and connectivity these changes will offer new, interesting ways for our customers to connect their supply chains both from an import and export perspective.'
The North Europe and West Mediterranean regions will be served via Maersk's AE1 and AE7 services, which offer a direct connection with Salalah (Oman) and Colombo.
As a result of the changes, the ME1 service will be suspended without impacting the capacity in the network, Maersk said, reducing the need for ad-hoc blankings in times of volatile demand, which will in turn provide greater supply chain predictability on those routes going forward.