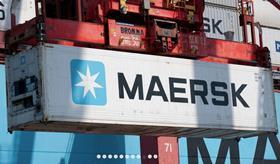 AP Moller-Maersk has said that it expects to return to a 'close to normal environment' by Monday 3 July, as it recovers from this week's NotPetya ransomware cyber attack.
According to the group's shipping division Maersk Line,its vessels remain fully operational and cargo that is currently in transit is being handled close to normal.
'Progress is being made towards recovery and a more normalised state of business is expected by Monday, however it will take longer to restore all applications and workstations,' the group noted.
Maersk Line said that terminal operations remained functional and the impact from IT systems was diminishing.
'Cargo is being released for import in all locations as from today, except Maasvlakte II, where we are still working on a temporary solution,' the group stated.
'We would like to acknowledge the support we have received from customers, partners and authorities all over the world. We will keep customers informed on operational developments.'