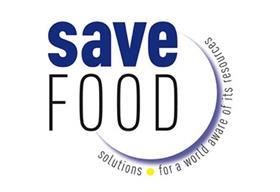 Maersk Container Industry (MCI) has revealed that it has joined the United Nations' Save Food Initiative to help make international food logistics more efficient.
As part of Save Food, MCI and other companies in the food industry will share expertise, with a benefit from sharing knowledge throughout the food logistics chain where actions in one link invariably affect the next.
'Food should not be wasted, but too often it is, and we believe our technologies can help improve the food logistics chain,' noted Peter Nymand, CEO of MCI.
According to the FAO report 'Global Food Losses and Food Waste', up to 50 per cent of all fruit and produce is lost from farm to fork in Europe or North America, with distribution and transportation accounting between 5-20 per cent of these losses.
'Using appropriate refrigeration technology to improve storage and transport conditions for harvested food can have a significant impact on reducing food losses and waste,' said Robert van Otterdijk, team leader at Save Food.
'Food is lost or wasted in all links of the food value chain, including transport and distribution. One way to improve is to share knowledge across all links in the food value chain,' van Otterdijk added.