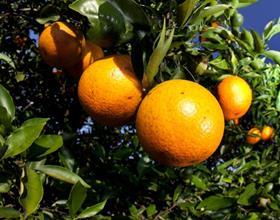 Diversifying exports could bring a range of benefits for US growers and Asian markets and the UK hold potential.
In a webinar run by the University of Florida, Dan Richey president of Riverfront Packing Company and the Florida representative of citrus on United States Agricultural Trade Advisory Committee, provided an update on US citrus trade.
Richey said in Asia, China and Vietnam had the potential to take more citrus, mostly from California. However, this would also benefit growers in other states such as Florida by reducing the amount of product on the domestic market.
"We have been working with the USDA in gaining access to Vietnam. Will that become a very big market for us? Unknown, but it could become a market for California and possibly Texas," said Richey.
"We have the China Phase 1 agreement where they agreed to an amount of agricultural purchases. That is key to us (Florida) as it's not going to affect our movement to China which is limited, but it will hopefully positively affect movement from California, which will take a lot of oranges off the domestic market."
In terms of established markets in Asia, Richey said despite some Covid-19-related hurdles, US citrus is positioned well in Japan and looks set for a decent start, Korea is also looking favourable.
One market US citrus has its eye on is the UK in the wake of Brexit; Richey said it could pave the way for better access to the EU.
"We are on that one (the UK) like white on rice, trying to get the UK to accept the global acceptance of citrus canker and fruit not being a pathway to spread it, in order to open that market up to us and eliminate any of the canker requirements that we have throughout the EU," said Richey.
"It's a good market for us. It's not our biggest market, but it could be the beginning of a crack in the EU's stance on that."