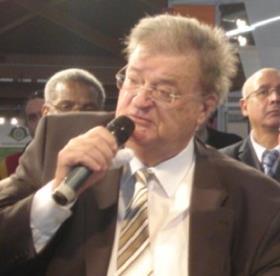 The first Medfel trade fair took place last week in Perpignan, in the southwest of France, attracting almost 200 exhibitors from Mediterranean countries and some 3,231 French and international buyers.
According to organisers, the fair, billed as "the first international fruit and vegetables fair for the Euro-Mediterranean region", greatly exceeded their expectations.
Alongside the trade fair, lectures and debates took place, addressing topics as diverse as the Union for the Mediterranean, free trade agreements, water issues and the Europêch' European stonefruit forecasts.
The event was inaugurated by Georges Frêche, president of the Languedoc-Roussillon region, in the presence of the Moroccan consul in Montpellier, Abdelfettah El Karidi.
Mr Frêche stressed the need for cooperation between all Mediterranean countries, a theme continued by Mr El Karidi, who said of Moroccan-French relations: "We are not competitors; we complement one other."