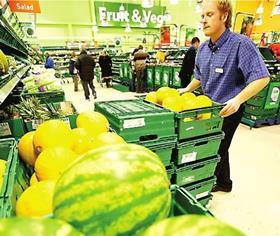 An oversupply of melons could be shaping up for the North American market in the spring, according to import sources, due to a severe Central American rainy season, which pushed back the start of the region's melon growing season by several weeks.

Exports from Costa Rica, Panama, Honduras and Guatemala were badly affected towards the end of last year and with growers expected to increase plantings during the second growing cycle buyers are predicting a potential oversupply of US and Canadian supplies.

"It could be that March will be when all the Central American growers will be in the market with their fruit," Mauro Suazo of Suazo Agrotrading in Florida told Fruitnet.com. "If so, only the best quality fruit will sell."

"We had a hot market at the beginning of November, with substantially lower yields than normal, especially from Guatemala which was particularly badly hit by the inclement weather. Anyone who had fruit at that point was shipping to the US."

Central America is North America's main source for melons, including cantaloupes, honeydews and watermelons.