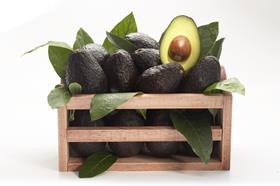 As global demand for avocados continues to rise, new market opportunities are opening up for Mexican producers to place their product in other countries besides the US, according to businessman Luis Doporto Alejandre.
Speaking to Mexican journal La Jornada, Doporto Alejandre noted that although Michoacán is the leading avocado producing state in the country, growers from other states including Jalisco, Nayarit or Morelos are making inroads in the international market.
"The fact that 85 per cent of Mexican avocado exports stay in the US, and that they are sent from Michoacán, is due to the fact that this is the only state that, so far, has the phytosanitary certification to export avocado to that country," he said.
Figures from SIAP show that avocado production during the period from July 2020 to June 2021, was concentrated in five states. Michoacán led with 1,956,775 tonnes, followed by Jalisco with 252,869 tonnes, Mexico City with 117,298 tonnes, Nayarit with 69,599 tonnes and Morelos with 48,013 tonnes.
Other states are now looking to increase their avocado production. These include Puebla, Guerrero, Oaxaca, Veracruz and Chiapas, which during the same period produced a total of 111,037 tonnes of the green fruit.
Doporto Alejandre said Mexico had an opportunity to boost its avocado trade links in 2022, which would translate into benefits for the Mexican countryside and farmers.
"One of the expectations for 2022 is that Mexican producers who do not have access to the US market, continue in the search to enter other international markets," he told La Jornada.
"The reality is that it is something that is already being achieved, only during the 2020/21 period, Jalisco managed to export 26 per cent more avocado compared to the previous period and it was countries like Japan, Canada, France and Spain that were the recipients."
Doporto Alejandre said closer collaboration between growers, logistics providers and all those who make up the value chain would ensure progress was made in avocado exports.