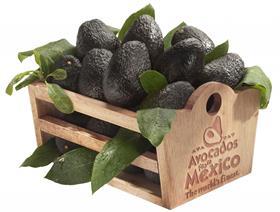 Avocados From Mexico has partnered with Mission Foods to launch a promotional programme for the US college basketball tournament known as March Madness.
The promotion, called 'Taco Tip Off', is designed to leverage retail excitement around basketball season and combines targeted in-store merchandising focused on tacos with widespread consumer savings through to 14April.
Stephanie Bazan, vice president of trade and market development of AFM, said the partnership of avocados and tacos was a winning combination and AFM was excited about the partnership.
The final game of the basketball championship season is the third-most viewed sporting event in the US.
'This sporting event is the perfect occasion to leverage in-store basketball championship merchandising and create an event that will drive impulse purchase for avocados as fans stock up for their in-home viewing gatherings,' said Bazan.