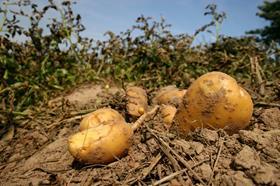 Mexico's plant health authority, Senasica, has published new rules governing potato imports from the US. The requirements come in the wake of April's decision by the US open its market to Mexican potatoes, and marks the culmination of 10 years of negotiations between the two countries.
Prior to the new rules, US potatoes could only be exported to destinations within 16 miles of the border.
The US is taking advantage of this new market opportunity by expanding its current promotional activities in Mexico, where per capita potato consumption is relatively low.