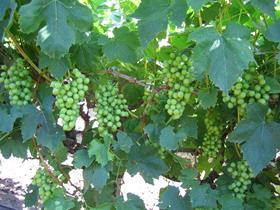 Producers in Sonora have begun harvesting the 2020 table grape crop, with total volumes projected to reach 19.7m cartons, a decrease of 20 per cent on last year's 23.7m-carton harvest.
The Mexican Table Grapes Growers Association said it expects to have ample supply in spite of the shorter crop, the result of cold, wet weather during the growing season.
With the Covid-19 pandemic posing serious challenges for the industry, the association has released a video showing the measures put in place by producers to protect their workers.
"Some of the activities presented in the video are new but many of these health and safety measures have been standard practice for years," said director Juan Laborín.
"Mexican Growers wish to assure their consumers and retail partners that, now more than ever, every effort is being made to take care of our people and our products."
He added that in spite of the shorter crop, growers are optimistic that they will have a good season.
Click here to view the video: https://www.youtube.com/watch?v=xzeGIPrCVNA