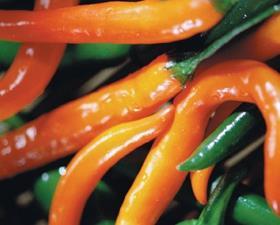 The Mexican government is to invest US$8m (82m pesos) in a series of programmes aimed at improving the country's phytosanitary record, in the wake of a series of Salmonella finds on Mexican fresh produce farms.
During a tour of the northern state of Baja California, Mexico's agriculture secretary, Alberto Cárdenas Jiménez, said the nation's authorities would be working with Mexican growers to help them implement the measures needed for export to the US.
The agriculture secretary said the government would put the US$8m towards a number of programmes, including US$1.7m (17.5m pesos) for a phytosanitary initiative that would benefit 7,500 producers.
Mr Cárdenas Jiménez also claimed that the US government was "mistaken" over its investigation into the suspected Mexican link to the Salmonella Saintpaul outbreak, arguing that Mexico's exports of tomatoes, peppers, coriander and other produce complied with international sanitary regulations.
However, an Associated Press analysis of FDA records has found that since January 2008, 88 shipments of Mexican peppers and chillies have been turned away by federal inspectors at the US border, with 10 per cent of those contaminated with salmonella.
Despite this information, FDA food safety chief David Acheson had told reporters that peppers were not a cause for concern before they were implicated in the Salmonella Saintpaul outbreak.
'We have not typically seen problems with peppers,' Mr Acheson said. 'Our import sampling is typically focused on areas where we know we have got problems or we've seen problems in the past, which is why we're now increasing our sampling for peppers.'
However, some food safety experts have questioned why the FDA did not pay more attention to peppers being stopped at the border, and why it has taken the largest foodborne illness in the US to bring the information to light.
'If the fact that they (chillies and peppers) were showing up on problem lists for a year doesn't make them high-risk, I don't know what does,' said Ami Gadhia, policy counsel with Consumers Union magazine. 'If it's across the board, then that's a systemic problem that the FDA need to be able to nimbly respond to.'