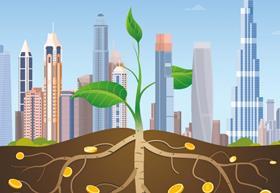 Each time I visit the Middle East, I'm reminded by traders of the current challenges of doing business in the region – the need for caution, the importance of picking a known, trusted partner with whom to do business, the necessity of agreeing strict payment terms.
On my last two trips, the mantra has remained much the same, but accompanied by news of openings – new fresh-cut facilities, new shipping divisions and new retail outlets (and not just from the supermarkets) – as well as new investments in production, both local and foreign.
It is not that the instability in the likes of Syria and Iraq has lessened, even if the lifting of some sanctions on Iran and the election of a new president in Lebanon have provided a much-needed jolt of confidence. It is rather that some businesses are starting to be able to see beyond the chaos, to a time when routes will no longer be impassable, markets no longer inaccessible, and such companies evidently wish to be ready when change finally arrives.
So, Fresh Del Monte is establishing fresh-cut facilities in Kuwait, Qatar and Jordan, and a trading office in Tunisia; Nassar Al Rafaee Fruit & Vegetables Trading is opening a fresh-cut facility in the UAE, as well as a coldstorage facility for bananas; and Al Bakrawe has invested in a whole new shipping department. Meanwhile, retailer LuLu Hypermarkets is throwing its weight behind anti-obesity efforts, as well as promotions on local and organic produce.
Such investments are a sign of the continued confidence in the region's trade in spite of the challenges – investments that are destined to outlast temporary restrictions such as the UAE's ban, introduced in May 2017, on certain regional imports. The message is clear: better times are up ahead.
Over the coming days, we will be publishing online a series of stories from the brand-new issue of Fresh Focus Middle East, with a particular focus on new investments in the Middle East produce business.
Discover new opportunities in the Middle East fresh produce business at Fruitnet Forum Middle East 2017
To get your copy of the supplement, please contact Michelle Walsh on +44 20 7501 0311 or michelle@fruitnet.com