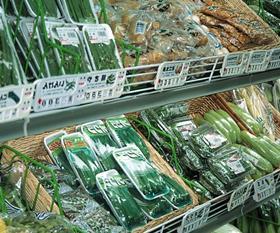 A Japanese thrust into the Middle East fresh fruit market is being led by the specialty retail chain Oishii Nippon, the first outlet of which was opened in Abu Dhabi on Monday.
Oishii Nippon is a Japanese government-organised enterprise aimed at selling premium Japanese fruit, reported the Khaleej Times.
"We will be launching our second branch in Dubai by next month and another unit in Kuwait by October. Put together these three outlets together should be able to generate a business of one million dollars this year," said Mark Nakada, project manager of the Japan Government Exhibition Department and general manager of Kintesu World Express Sales, which oversees the project.
"We have a cold chain from end to end. We directly buy the fruits from the farmers directly, and reach them to the consumers at the shortest time. All these ensure that our products are fresh and safe."
The Oishii Nippon stores will be managed by FIT Fresh, a company based in the UAE specialising in fresh produce sales, reported the Times.
The outlet was opened by Japan's Ministry of Agriculture, Forestry and Fisheries and will be supported by the National Federation of Agricultural Cooperative Associations.