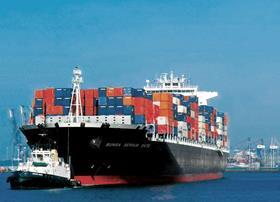 Malaysian shipping group MISC Berhad has issued a notice to its partners in the Grand Alliance that it will be leaving the group on 1 January 2009, as part of portfolio restructuring.
The move, which was revealed in an announcement on Bursa Malaysia, means that the group is effectively withdrawing from European and Mediterranean trade services, adding that the global economic slowdown had led to major changes at the company.
Future trade will see a focus on Intra-Asia operations, the group added, with the aim of enhancing its Middle East/Subcontinent and Asia trade.
The Grand Alliance currently consists of MISC, Hapag-Lloyd, Nippon Yussen Kaisha and Orient Overseas Container Line.