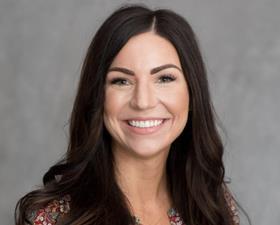 Brooke Becker has been promoted to the position of sales director with leading avocado company Mission Produce.
Becker has been tasked with managing outside purchases and utilisation of product. Her responsibilities include analysing volume trends that impact North American retail, wholesale, and foodservice businesses, and guiding domestic sales staff on price and market conditions.
"Brooke is a strong sales professional and has become a leader at Mission," said Stephen Fink, vice president of North American sales at Mission Produce.
"In her tenure, she has contributed to efforts that have resulted in the growth of retail and wholesale business. Brooke is dedicated to our company and customers, and we couldn't have selected a more qualified candidate for this role."
Becker joined Mission's sales department as a sales representative in 2011 and was promoted to key account manager in 2017.
"I am looking forward to stepping into this opportunity during an exciting era for Mission and the industry," said Becker. "I will offer the knowledge I've gained throughout my decade of experience to advance the category and support our North American sales team."