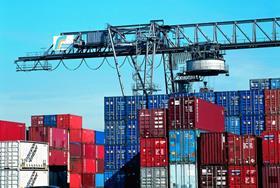 In the first three months of the year, the Kuehne & Nagel Group has revealed that it improved earnings by 2 per cent to CHF153m, while net turnover cam in slightly lower at just over €4bn from €4.13bn last year.
The logistics group said that earnings for the period had increased compared to the first quarter of 2014, despite the changed currency relation between the Swiss franc and the euro that negatively impacted the result by 7 per cent.
EBIT remained flat at €190m, while gross profit dropped from €1.53bn to €1.5bn.
"The development of our results is remarkably positive, considering the decreasing import flows of goods to Europe due to the weakness of the Euro,' said Dr Detlef Trefzger, CEO of Kuehne & Nagel International. 'In addition, the strong Swiss Franc negatively affected the result. We will pursue our strategy of profitable growth."