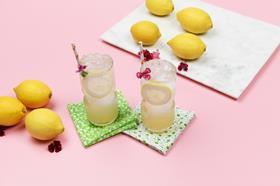 Ailimpo has recruited three Spanish mixologists to create a trio of lemon-based drinks as part of its Welcome to the Lemonage marketing campaign.
"Covid-19 has changed the consumption habits of Spaniards who now focus more on the nutritional properties and healthy benefits of food," Ailimpo said.
"Thus, at a time when more and more people lead a healthy lifestyle and like to experiment with new flavours, lemon has become an indispensable food in gastronomy.
As a natural, fat-free source of Vitamin C that contributes to the normal functioning of the immune system, lemons are a must for bartenders and are now becoming an increasingly fashionable ingredient in drinks such as mocktails, smoothies, milkshakes.
The three recipes are: a Florida Lemonada Mocktail developed by Dani Burgos; Sweet Lemon Milkshake by Ana Isabel Díez, and the All in Lemon Smoothie by Inéz Martínez.
According to Ailimpo, Welcome to the Lemon Age is "the most ambitious information and dissemination campaign in the history of the European lemon, funded by the European Union".
It will run over the next three years in five countries: Spain, France, Germany, the US and Canada.
"The objective is to promote the positioning of the lemon produced in Europe in such a way that consumers value and appreciate the intrinsic and differentiating characteristics, such as the origin, freshness, sustainability and the certified guarantee of quality of the European lemon," Ailimpo said.