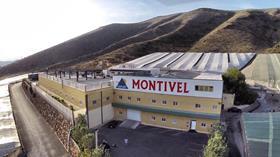 Almería's Montivel Export has become the latest cooperative to join the Anecoop group after a long association with the company.
The Berja-based cooperative specialises in the production of peppers, as well as other products including courgettes, cucumbers, peas, aubergines, watermelons and avocados.
Its 81 grower members have 243ha of GlobalGAP and GRASP-certified production, as well as a 4,500m2 vegetable packhouse, a 2,000m2 avocado packing facility and a 600m2 warehouse in El Ejido. Together, these have a capacity of 40,000 tonnes.
Montivel's managing director, Carmen Martín Robles, commented; 'this is the logical step to advance even more in what is already a very satisfactory commercial relationship for both parties
"The future of our sector depends on a greater union and commitment of the companies that form it. Growing in size through integration in Anecoop allows us to respond better and more efficiently to market requirements and the needs of our producer partners."
Alejandro Monzón, president of Anecoop, said: "Montivel Export and Anecoop are already part of the same project, something that makes us proud.
"At Anecoop we are going to continue promoting the integration of related or complementary entities, convinced that integration is the key to gaining competitiveness in the market, diversifying and generating greater volume, lengthening the seasonality of the product. All this, ensuring the interests of the producers and the promotion of a respectful agriculture with the environment".