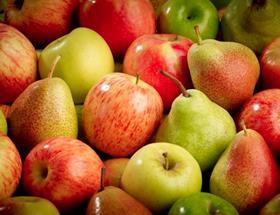 The World Apple and Pear Association (WAPA) has released its first apple and pear stock figures of the season for Europe and the US.
The figures show that in Europe, apple stocks have increased by 6.8 per cent compared with 2020 to reach 4.92m tonnes, while pear stocks decreased by 27 per cent to 656,438 tonnes.
WAPA noted that Europe's apple stocks reflected the 11 per cent increase in the crop, while the drop in pear numbers was attributed to a large decrease in Italian volumes – the pear crop was down 26 per cent overall.
In the US, apple stocks as of 1 December 2021 stood at 1.91m tonnes, down 2.6 per cent year-on-year.
This level is due to the lower crop in Washington State, WAPA explained, which stood at just below 3m tonnes, 4 per cent less than in 2020.
Pears stocks in the US came in at 224,278 tonnes, 21.6 per cent above last year.