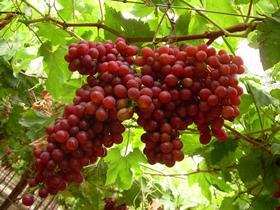 Chinese imports of Peruvian fresh fruit grew 17 per cent to US$172m in the first four months of 2021 compared to the year-earlier period according to fresh produce consultancy firm Fresh Fruit Peru.
Despite the increase, Peru dropped one place in the supplier ranking to seventh position with a market share of 2 per cent, putting it behind the US which saw its market share grow from 1.4 per cent to 2.3 per cent.
Overall, Chinese imports of fresh fruit rose by 14 per cent in value to US$172m in the January to April period.
The main Peruvian products imported by China during the first four months of the year were grapes, (79 per cent), blueberries, (12 per cent), avocados (7 per cent) and mangoes (1 per cent).
One of the fastest growing products was Peruvian mandarins, which saw shipments increase from less than US$1,000 to almost US$1m.