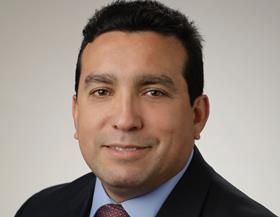 The recent Global Avocado Congress took a deep dive into the US avocado market, which quadrupled between 2003 and 2020 and shows no sign of slowing down.
During the North American track of the event, David Magaña, senior analyst for horticulture at Rabobank, took the opportunity to look at the long-term outlook for the category in the US.
"This is still a really exciting market with lots of potential for growth," he confirmed, pointing out how, after a year of Covid-19, avocados were ranked higher than average in terms of share of retail fresh fruit sales, with their versatility, taste and health benefits continuing to appeal to consumers.
The US remains the leading importer of avocados globally, with volumes increasing 12 per cent through the past decade, Magaña outlined, although growing international demand for the fruit has seen the US share of the import market decline to just under 40 per cent.
"Twenty years ago, most of the US avocado imports came from Chile, however, ever since phytosanitary restrictions were lifted, Mexico has dominated the US market with Chile virtually disappearing," he said. "Going forward, we will see the US importing more from Peru, Colombia and the Dominican Republic as well."
In terms of per capita consumption growth in the US, avocados ranked highly, Magaña noted, with plenty of room for further growth – Rabobank is forecasting that it will exceed 11 pounds per person, per year by 2026. \
However, the proportion of US households buying avocados in the 12-month period analysed stood at 40 per cent, lower penetration than lemons, grapes, strawberries, apples and bananas, showcasing just how much potential the category has.
Magaña also outlined how changes in the demographic composition of newer generations would benefit avocado consumption in the US.
Generation Z, he said, was more ethnically diverse than previous generations, including a greater percentage of people with Hispanic backgrounds, who traditionally consume a large quantity of avocados.
He closed by highlighting the importance of environmental sustainability to the future of the avocado market in the US.
"Environmental sustainability and social responsibility will become relevant differentiators in markets such as the US," Magaña said. "Investors, retailers and consumers are expected to pay more attention to these aspects, and the avocado industry will need to work proactively to gain and maintain market access and profitability.
"It also makes sense to be sustainable as it drives innovation, makes better use of resources and reduces environmental impact while also improving perception of the business and growing marketing opportunities."