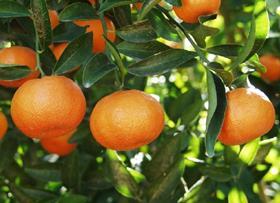 Morocco's citrus harvest is expected to reach 2m tonnes this season, representing a 6.7 per cent increase in last season's total according to a report in L'Economiste.
The increase comes despite a significant decline in blossoming during the summer, particularly in the Souss region which produces half of the country's citrus output and 70 per cent of its exports the newspaper said.
The forecast was put together by industry players, as the ministry of agriculture did not provide official estimates for the second consecutive year.
Exports are expected to reach 500,000-520,000 tonnes across all varieties, with the bulk of shipments destined for the European and North American markets. Ahmed Darrab, secretary general of citrus grower association ASPAM, said soft citrus will make up around three-quarters of the country's export volume.
Morocco increased its market share in Europe last season in spite of the fall in production. Russia, which used to absorb 60 per cent of exports, has seen its share reduced to 40 per cent.