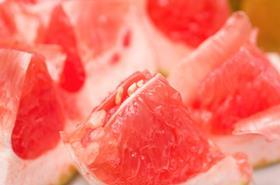 The National Agricultural Statistics Service of the US Department of Agriculture (USDA) has projected a decrease for Florida orange and grapefruit production.
The USDA predicted orange production at 67.65m boxes, a 2m-box decrease over May's forecast.
The state's grapefruit production decreased slightly from 4.9m to 4.89m boxes for the 2019/20 season but remained above the 4.51m boxes produced in 2018/19.
Florida specialty citrus remained stable at 1.02m boxes, an increase over the previous season that ended at 990,000 boxes.
"This forecast reflects the natural fluctuations we would expect over the course of a season and contributes to a multi-year trend indicating growers continue to make strides against citrus greening,' said Shannon Shepp, executive director of the Florida Department of Citrus.
'We are encouraged by year-over-year increases in both grapefruit and specialty citrus production and hope to see similar stability or gains in the orange category soon," she added.