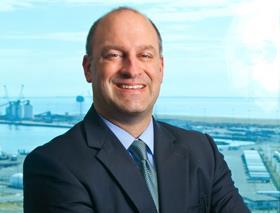 Following a national search, Broward County Administrator Bertha Henry has announced that seaport and economic development leader Jonathan Daniels will be the new chief executive and port director at Port Everglades.
Daniels comes to Port Everglades from the Port of Gulfport, Mississippi where he has been the executive director since 2013.
"Port Everglades is a dynamic economic engine for Broward County that will benefit from Jonathan's business and economic development expertise," Henry said. "The search for a director who could lead our seaport into the future was exhaustive, and I am confident that we made the right choice, as demonstrated by the Commission's confirmation of his appointment."
'I am honoured to have been selected,' said Daniels. 'I look forward to working with the board of county commissioners, the county administrator, the hard-working and dedicated employees of Port Everglades and its diverse business clientele.'
His tentative start date with Broward County's Port Everglades is 29 June 2020.