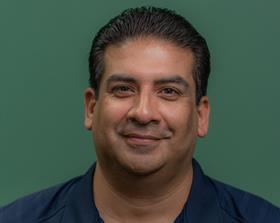 Shelf-life technology specialist Hazel Technologies and Texas-based London Fruit, a leading shipper of limes, mangoes and other tropical products, have announced a new partnership in the lime category.
The partnership focuses on the use of a new technology, Hazel for Lime, on fresh limes marketed by London Fruit.
"We are excited to announce our partnership with Hazel Tech and to be the first in the industry to introduce this value-added service to our lime programme," said Mario Cardenas, sales manager at London Fruit. "We see food waste as a growing concern to our customers and the consumer, using Hazel Tech for Limes will ensure the best quality product reaches our customers throughout the country."
According to a statement, Hazel for Lime is a small, biodegradable packaging insert, placed in the box during the packing process following harvest, which helps maintain the full green colour of the lime during the shipping and retail merchandising process by limiting the effects of ethylene.
One consistent challenge with shipping fresh limes in the supply chain is their extremely high level of perishability, with the fruit often losing its green colour faster when stored with high ethylene producing fresh produce items like mangoes and other tropicals.
Yellowing limes are perceived by consumers to be less fresh and therefore have a lower value. If lime yellowing is severe enough, the fruit may never be sold, which contributes to food waste and lost sales.
Following the implementation of Hazel for Lime in its supply chain, London Fruit said that it observed improved colour retention for a period of 14 days in Persian limes produced in Mexico.
"Today's consumers care deeply about sustainability and environmental footprint, but also demand the freshest, greenest limes possible," said Amanda Horney, business development manager at London Fruit. "Using Hazel for Lime allows us to sustainably provide the best quality limes to our valued consumers and continue the tradition of innovation we have embraced since the founding of London Fruit in 1981.'
"Following our successful launch in limes, Hazel Technologies' is now active in over 15 different fresh produce categories," said Aidan Mouat, chief executive at Hazel Technologies, "We are excited to continue our innovation progress with our valued partners at London Fruit, a leading innovator in the lime category for nearly four decades."