New facilities in Maputo in Mozambique will boost Southern African export logistics to Middle East, Asia and Far East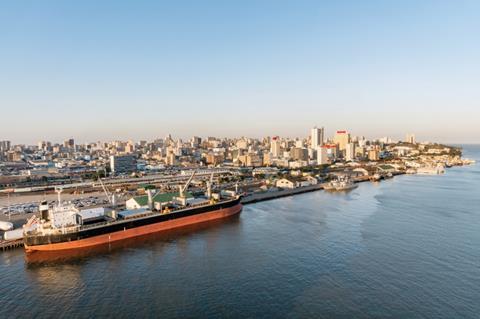 South African citrus sources have said the port of Maputo in Mozambique now provides attractive options for citrus exports from the northern parts of South Africa.
Mitchell Brooke, senior executive of the Citrus Growers' Association (CGA), said Maputo now had three fully functional and operational cold stores and an ambient facility in the port that could handle exported citrus.
Brooke, accompanied by three CGA board directors, attended the opening ceremony of the Matola Cargo Terminal coldstore in Maputo and toured the DP World Container Terminal to see the new reefer yards and operational set up.
"Coupled with the landside infrastructure, good shipping opportunities now exist for shipments primarily to the Middle East, Asia and Far East markets, with very good transit times," he said.
In the light of continued problems at other major South African citrus ports, improving the facilities in Maputo had always been seen by the South African industry as vital for the future development of its citrus exports.
While the border crossing at Komatipoort Ressano Garcia between South Africa and Mozambique still presented challenges, trucks could access the coldstores in good time once they were across the border, Brooke explained.
The main highway between Malelane on the South African side and Maputo is currently being upgraded to two lanes in both directions.
"This will greatly assist in reducing truck congestion at the border," Brooke added. "Coldstore developments, coupled to a 24-month expansion and development on the road and rail, at the border crossing, port infrastructure and terminal expansion, will no doubt position Maputo as an extremely attractive port for exports."