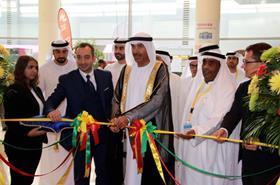 The UAE is currently making major sustainability efforts in order to attract business, investment and visitors. Dubai's aim to be "green" by 2020 is one example, with 4 per cent of the Emirate to be dedicated to park land and all new buildings required to allocate a percentage of the plot to green spaces.
At the same time, the UAE population is steadily increasing in the build-up to Expo 2020, with the number of tourists and business travellers staying in the UAE continuing to grow each year. Dubai alone is expected to host over 15m visitors before the end of 2016.
Such developments are leading to a considerable increase in demand for plants and fresh produce.
Demand on the rise

While the desert has its own appeal, residents and visitors alike have come to expect a greener landscape and easy access to fresh produce. This equates to an extraordinary demand for plants, trees, flowers, fruit and vegetables.
With 90 per cent of land in the Gulf unsuitable for agriculture and with aquifers depleting, this demand cannot be met from within the region, making imports big business.
Continued growth in the construction, property development and hospitality sectors has bolstered imports of plants, flowers and trees, with the market growing at an average of 24.6 per cent a year, from US$29.5m in 2011 to US$71.2m in 2015. Dubai and Abu Dhabi's aggressive expansion suggests this growth will continue over the coming years.
The population of the UAE is approaching 10m, which, for a country that imports over 80 per cent of its food, represents a sizeable opportunity for foreign exporters.
Imports of fruit and vegetables have increased by an average of 5.6 per cent per year, from US$2.27bn in 2011 to US$2.82bn in 2015. Even accounting for inflation at 3 per cent and a UAE population increase of 1.5 per cent per year, averaged over the same period, this represents considerable growth.
Bigger and better
This positive trading environment provides the ideal backdrop for two of the most important B2B trade fairs for horticulture and fresh produce in the Gulf region.
This year, WOP Dubai and IPM Dubai are returning to the Emirate bigger and better than ever. The only exhibitions for the fresh produce and horticulture industry in the Middle East are set to smash preceding exhibitor and visitor numbers as global interest in the region continues to grow.
Both exhibitions have an exciting line-up of local and international companies, offering a perfect platform for launching a new product, finding new buyers and distributors, promoting brands, updating existing customers and finding out the latest trends in the industry.
By the numbers
The exhibition will attract an anticipated 7,000 attendees, visitors expected from 78 countries around the world. An extra hall was added to accommodate the increased demand, bringing the total footprint to 9,720m2. This represents a 30 per cent increase over last year, which reflects the significance of the event in this booming industry.
The 8th International Perishables Expo Middle East (WOP Dubai 2016) is the place for companies to learn more about what's new in the fresh fruit and vegetables sector and to present their own products to consumers and potential clients.
This year's exhibition will welcome 235 exhibitors from 34 countries, including 14 official country pavilions for Australia, Belgium, China, Cyprus, Egypt, France, Greece, India, Italy, Kenya, Morocco, Portugal, Turkey and Spain.
IPM Dubai 2016 will welcome 110 exhibitors from 24 countries, with nine official country pavilions from China, Costa Rica, Egypt, Germany, India, Sri Lanka, Spain, Taiwan and the US.