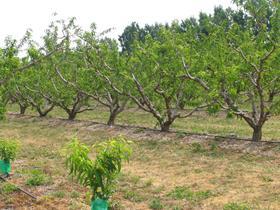 A group of stonefruit producers in Murcia have set up a new association to promote peaches grown in Cieza in a bid to improve the profitability of the sector after several difficult seasons.
The Cieza Peach Producers and Marketers Association, made up of 23 companies and entities, will also serve as a provisional Regulatory Council to manage the soon-to-be-registered Protected Geographical Indication for Melocotón de Cieza (Cieza Peach).
The PGI label will cover sales of Romea and Bay Gold 6 peaches, two of the main varieties grown in the municipality of Cieza.
The Regulatory Council will be chaired by Manuel Ruiz Piñera of the Cieza Cooperative.
All fruit marketed under the PGI will have to meet a set of quality standards to be determined by the Regulatory Council.