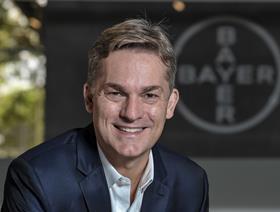 The supervisory board of Bayer AG has appointed Rodrigo Santos to the company's board of management and the position of president of the Crop Science Division, effective 1 January 2022.
Santos will succeed Liam Condon, who brought forward the end date of his contract with the company from 31 December 2023 to 31 December 2021 to pursue other opportunities.
Santos is currently chief operating officer of Bayer's Crop Science Division and responsible for the global commercial operations of the company's agriculture business.
Norbert Winkeljohann, chairman of the supervisory board of Bayer AG, welcomed Santos into the new role and thanked Condon for his work.
"We are extremely pleased that Rodrigo Santos will assume leadership of our Crop Science business, bringing more than 25 years of experience in agriculture to the role. Rodrigo Santos is a very customer centric leader, with a strong capacity for execution and innovation," said Winkeljohann.
"The Crop Science Division is extremely well positioned to set industry standards in terms of innovation and sustainability. The focus will now be to build on this foundation in the coming years in order to fully realise the significant potential for value creation," Winkeljohann added.
"We would like to warmly thank Liam Condon for his achievements during over 30 years at Bayer. Over the past nine years, he has successfully led and strategically transformed the Crop Science Division. We wish him all the very best for the future."
Santos has been chief operating officer of Bayer's Crop Science Division since June 2021. After the acquisition of Monsanto in 2018, he led the Crop Science business in Latin America.
A Brazilian national, Santos has spent 23 years with the company in sales, marketing, strategy, and business development roles located in Brazil, the US and Eastern Europe.