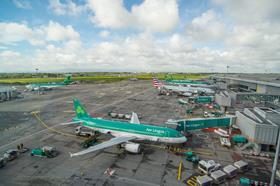 Independent reefer logistics supplier Easyfresh Logistics has welcomed a new staff and management team in Ireland, with the aim of developing its business in the country.
Gavin Sherwin will lead the Irish team as acting general manager. His responsibilities will include supplying services including customs brokerage, importation and correlated documentation handling, trucking, warehousing, domestic transportation and distribution, short-sea transportation and deep-sea transportation.
In a release, the company (Easyfresh Ireland) said it "has an excellent position in the logistics market with an experienced team. In cooperation with Easyfresh Iberia in Spain and Frigo Breda Forwarding in the Netherlands, Easyfresh Ireland has possession to our own fleet of 45ft reefer containers, to be used for short-sea and rail transportations."
Easyfresh operates over two hundred containers in connections between the Netherlands, Belgium, Ireland, UK, Spain, Norway and Sweden.
"Within our Logistics Group, we can make the difference for our customers by finding the best logistics solution for every transport with the experienced knowledge of temperature controlled transports, meeting the high standard of a time-critical Industry," the statement continued.
Rafael Llerena, chief executive of Easyfresh, said he was "extremely happy" to announce the appointment, effective 19 April.