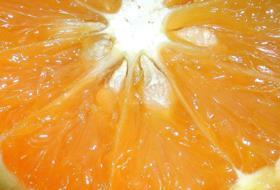 Nigerian citrus sales to markets in Europe, the Middle East and Asia are said to be on the increase as the country's fruit export business, like other non-oil industries, continues to grow and improve, Eurofruit understands.
One of the world's largest producers of citrus – the contry ranks ninth in the world in terms of production with 3.25m tonnes per year – Nigeria is understood to be looking for new ways to export a range of citrus fruits, including grapefruit, lemons, limes, oranges and tangerines.
Of the country's total citrus output, around 1.65m tonnes are currently exported, with three-quarters of that volume heading for countries in the European Union.
The National Agricultural Extension and Research Liaison Services (Naerls), a government agency responsible for pushing forward innovation and development in Nigerian agriculture, estimates that the country's total citrus production is set to increase by 4.3 per cent this year, mainly as a result of new strategies put in place to avoid spoilage and wastage.
The agency says it has also developed new ways of helping farmers to store their fruit, prevent diseases and improve yields.
'Ways have been devised to help farmers and exporters produce more,' says Ismaila Ilu, director of Naerls. 'Our organisation has over 70 extension service workers who have helped many farmers purchase affordable pesticides and better storage facilities during harvest and transportation.'