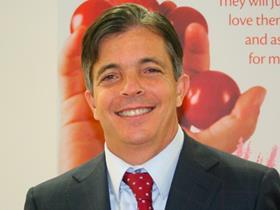 In spite of the clamorous reaction of both Spanish and French producers, the new deal struck between the EU and Morocco to liberalise trade will not lead to major change, according to Kacem Bennani-Smires, general manager of Moroccan exporter Delassus.
Bennani-Smires said that Moroccan producers were 'quite pleased' with the agreement, which he said had taken longer than expected, but he moved to calm the fears of European producers.
'The main concern from Spanish producers has been about tomatoes,' he told Fruitnet.com, 'but the increase in the quota for tomatoes is quite small, so you will not see Moroccan growers increasing production heavily in order to export higher volumes.
'The delay in the agreement has encouraged Morocco to diversify from being a round tomato producer to being a source of a variety of high value specialities, but these are already sold at a higher price than the minimum price agreed in the deal. So I don't think there will be a major change.'
He also expected the deal to have little impact on export volumes of other major Moroccan products.
'Products like strawberries will still be limited in terms of volumes,' he said. 'For easy-peelers, we are far from reaching the quota, so the agreement makes no difference, while for oranges, Egypt has taken over a larger share of the market in recent years.'