World Citrus Organisation forecast shows 12.2 per cent rise in output to 28.976m tonnes for 2023/24
Citrus production in the Northern Hemisphere is projected to reach 28.976m tonnes in 2023/24, an increase of 12.2 per cent on last season and 1.48 per cent higher than the average for the previous four seasons.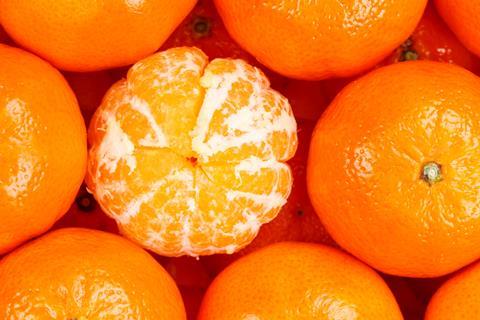 The figures, announced by the World Citrus Organisation (WCO) at Wednesday's Global Citrus Outlook Forum, are based on data from industry associations in Egypt, Greece, Israel, Italy, Morocco, Spain, Tunisia, Turkey, and the US.
Total citrus exports are expected to follow a similar trend at 9.484m tonnes, up 11.4 per cent on last season and 4.5 per cent above the average for the last four seasons.
Philippe Binard, WCO secretary general, said: "The market insights we received indicate a recovery from the low point of last season. The growth is mainly influenced by growth in Turkey and Egypt while other countries are stable or only recorded marginal gains".
Eric Imbert from Cirad noted that while the forecast shows a recovery with variable conditions across the producing countries and citrus categories, many parameters needed to be taken into account.
"Climatic issues, such as late frost, drought, heat waves, or new pests and diseases influenced the quality, colouring, or harvest date," he said, adding that "the market will still be impacted by geopolitical instability while consumer demand is under pressure due to limitation of purchasing power and inflation".
At 5.9m tonnes, Spain's crop is up 2 per cent on last season. Soft citrus volumes remain stable, while oranges are down 6 per cent and lemons are up. Italy's overall production is up 6 per cent at 2.6m tonnes, with more oranges (+20 per cent) and less soft citrus and lemons (-10 per cent each), while Greece's output is down 7 per cent t 1.1m tonnes.
In the other Mediterranean countries, Turkey is now the market leader with a first production estimate of 6.5m tonnes, an increase of 45 per cent on last season, with strong growth across all categories. WCO said Turkey's production forecast could even exceed 7m tonnes. This results from the increased acreage and productivity, alternance, and favourable climatic conditions.
Egypt, meanwhile, expects a crop of 5.4m tonnes, an increase of 10 per cent on last year and 15 per cent above the four-year average. The main category, oranges, are up 5 per cent a 3.7m tonnes, while soft citrus volumes will also see double-digit growth and should reach almost 1.3m tonnes.
Morocco's production is expected to partially recover from last season, bouncing back to just over 2m tonnes, of which soft citrus will make up 1m tonnes (+11 per cent) and oranges 930,000 tonnes.
Israel's production is estimated at 365,000 tonnes, but the recent conflict and attack on the country is a source of multiple challenges regarding supply, logistics, and human resources for harvesting and packing.
Finally, production in the US will be up by 1 per cent at 4.5m tonnes, with more oranges ( +10 per cent at 2.4m tonnes) but less soft citrus (-2 per cent at 856,000 tonnes). Lemon output is down 12 per cent on last season at 889,000 tonnes.
Binard commented: "WCO is also setting some trends for the expected utilisation of citrus for the upcoming season. Global citrus exports will be up by 11 per cent to reach 9.4m tonnes, while processing volumes will increase by 8 per cent to 4.7m tonnes, leaving 14.7m tonnes for domestic sales (+14 per cent).
The WCO will release its 2024 production and export forecast for the Southern Hemisphere next April.