Michelin-starred chef Joel Castanyé from the La Boscana restaurant prepares his tastings with fruit as the protagonist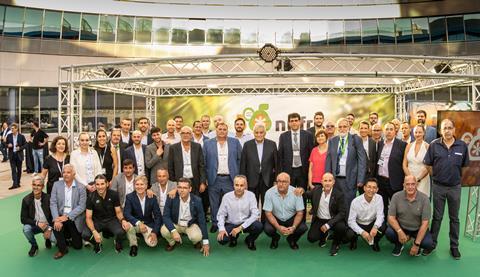 Spain's Nufri Group invited suppliers, customers and colleagues to celebrate its 50th anniversary this Wednesday at Fruit Attraction in Madrid. To mark the occasion, the company enlisted the help of Michelin-starred chef Joel Castanyé from Lleida's La Boscana restaurant. Castanyé is a long-time supporter of the Fruit Project, which seeks to give prominence to locally grown fruit in regional cuisine.
Nufri was set up in 1973 by a group of fruit producers from the Pla d'Urgell region of Lleida. Today it has 400 grower members and manages 500,000 tonnes of fruit a year, mainly apples, pears, oranges, mandarins and peaches.
The company has a presence in five wholesale markets on the Iberian Peninsula: Barcelona, Madrid, Seville, Alicante and Lisbon selling its own production and fruit from other suppliers from around the world. All fruit not sold fresh is transformed into juices, concentrates, creams, aromas and oils.
As well as growing, packing, processing and selling fresh fruit, Nufri is a producer of renewable energy, reflecting its philosophy of global and circular growth that seeks sustainable agricultural economic growth while respecting the consumer and the environment.