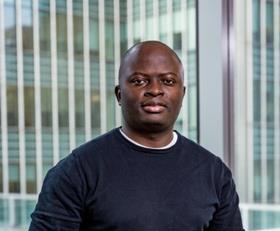 Cargo claims management company, Optimiz, has announced the launch of its new multi-sided digital platform, which will connect cargo owners and their insurers to shipping lines and other carriers.
In a statement, founder and chief executive of the UK-based company, Kingsly Kwalar (pictured), said the platform would enable predictive claims resolution to dramatically reduce the claims cycle from months to days, and help both sides realise savings of up to 70 per cent.
Optimiz utilises automatic data extraction and predictive analytics to allow cargo owners to input claims information for end-to-end guidance from lodgement through to settlement.
Through the platform, cargo owners can take a more modern approach, with prescription prompts under different applicable international conventions, to ensure optimal efficiency.
For shipping lines, the automatic triage functionality aims to eliminate lengthy manual claims sorting processes and integrates digital self-evidence collection tools to simplify the process.
"Cargo claims is an opportunity to demonstrate a promise kept," said Kwalar. "Nothing says I messed up and I am sorry as sincerely as the way you treat your customers when things go wrong. Looking into the future, the shipping line that would succeed in retaining a loyal customer base will be that which treats its customers claims fairly."