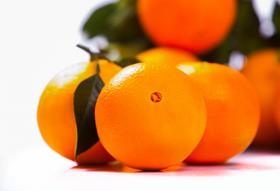 Oranges were the most widely consumed fruit in Spain in 2018 even though consumption fell slightly compared to the previous year.
The 2018 Food Report shows that Spaniards consumed an average of 17.04kg on the fruit in 2018, down 2.1 per cent on 2017.
Bananas came in second on 11.75kg, an increase of 0.4 per cent on the previous year. Consumption of lemons, melons and grapes also rose last year.
The report reveals that the average price paid by Spanish consumers for 1kg of fruit was €1.54, an increase of 5.8 per cent compared to 2017.
E-commerce saw a 13.4 per cent rise in fruit sales, the biggest increase of any distribution channel, this also being the channel where consumers paid the highest average price at €1.66 per kg.
Discounters, meanwhile, were the best value channel, with prices averaging €1.37 per kg.