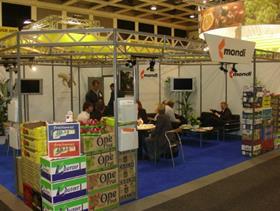 South African packaging giant Mondi Packaging South Africa has been unbundled from the Mondi Group and has been listed on the Johannesburg Stock Exchange (JSE) under a new entity, Mpact.
Mpact said in a statement that it is now a packaging group with revenues of R5.7bn, based on 2010 figures. The company employs around 3,400 people at 22 manufacturing sites and 29 operating sites throughout Southern Africa. Approximately 10 per cent of its sales are generated outside of South Africa and it also has plants in Mozambique, Namibia and Zimbabwe.
Mpact noted that it holds the top market position in corrugated packaging, recycled carton board and containerboard, recovered paper collection, PET platforms, styrene trays and plastic jumbo bins in South Africa, with these activities accounting for 90 per cent of its revenue.

The group is led by Bruce Strong, chief executive officer, with Tony Phillips as non-executive Chairman.
'Becoming an independent listed business marks a new beginning for Mpact, said Mr Strong. 'We believe that being a separate business will help us with our strategy to develop and selectively grow our leading market positions in rigid plastics, paper-based packaging and packaging papers both domestically and in sub-Saharan Africa.'