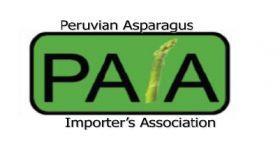 The Peruvian Asparagus Importers Association (PAIA) in the US has announced in a press release the celebration of its ten years' service to the asparagus industry.
PAIA was formally established in 2002 following a successful six-month pilot programme coordinated by the leading Peruvian asparagus importers in the US.
The group originally met on 5 September 2001 to discuss critical issues for the future trade of the Peruvian asparagus import deal, and it was during that meeting that the need for a formal association was discussed and agreed upon.
"Our association enables the industry at large to interact and network with key industry players," said Chris Martin, president of Gourmet Trading and PAIA's West Coast co-chairman.
"We are focused on staying ahead of market issues and operate as an influential contributor to advancing the trade."
PAIA's East Coast Co-Chair, Walter Yager, who is also CEO of Alpine Fresh, said the association works diligently to supply the US with quality asparagus all year round.
"We are dedicated to enhancing the overall trade process which enables US retailers and foodservice alike to stock quality asparagus on shelves year-round," Yager explained.
PAIA, whose focus is principally on governmental, regulatory, technical issues, marketing, and promotion, claims the organisation has become a key player in identifying strategic solutions for solving logistical industry issues.
The group currently represents over 90 per cent of asparagus production in Peru, as well as significant industry service providers who are committed to improving the process by working collectively.
In 2012, PAIA said it will focus even greater efforts on spreading the positive word about Peruvian asparagus to trade industry press, as well as supermarkets and consumers.
Through articles, advertisements, direct-communication, and trade show participation, the association aims to promote the benefits of fresh asparagus.
PAIA also anticipates increasing consumption and demand for fresh asparagus in 2012 and 2013.