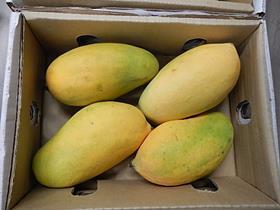 Pakistan's Ministry of National Food Security and Research has confirmed that the country is looking to boost its mango exports to Europe in 2015.
A senior official told The Express Tribune that plans were being drawn up to increase exports to 120,000 tonnes this season, representing growth in Europe of 40 per cent.
Last season's shipments came in at just over 90,000 tonnes, up from 61,484 tonnes in 2013.
However, Pakistan is expected to face competition in Europe from India, which saw its EU import ban on mangoes lifted in January.